News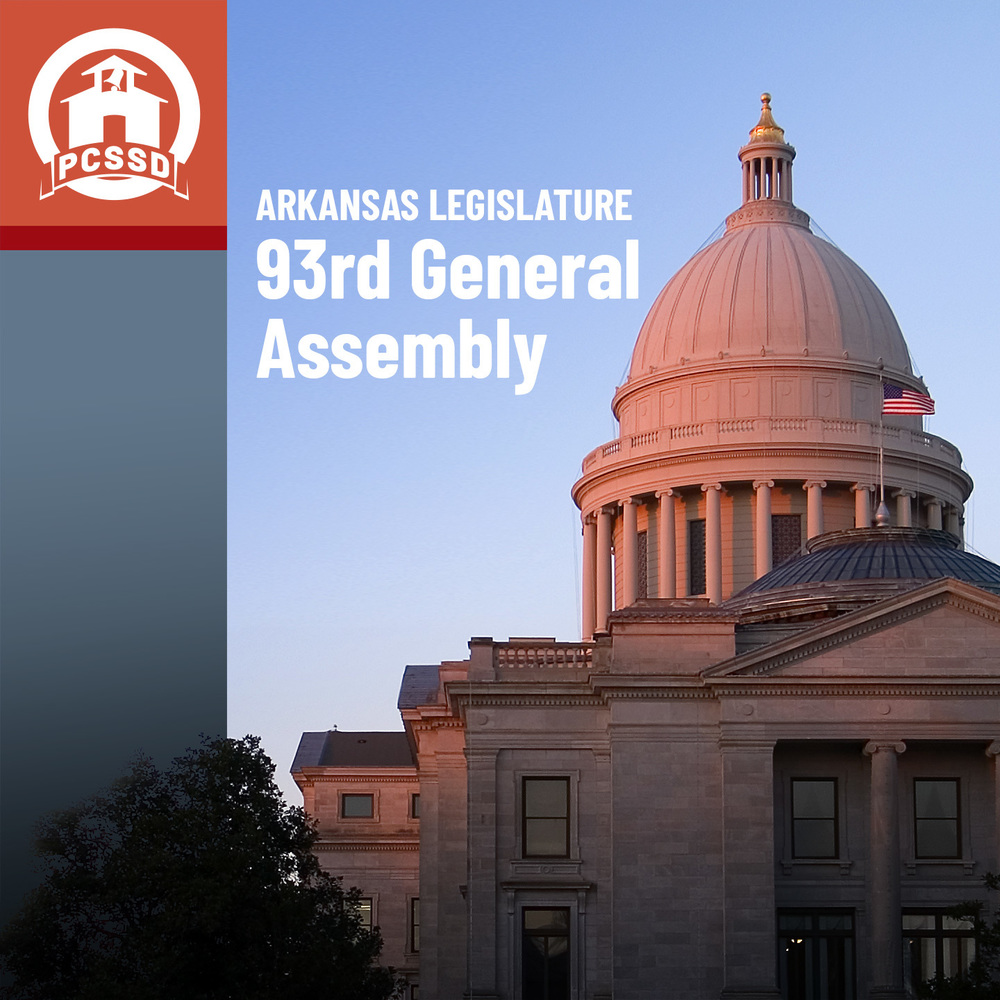 PULASKI COUNTY, Ark. -- Earlier this week state legislators were sworn-in at the Capitol for the 93rd General Assembly for the State of Arkansas. Congratulations to these men and women who have...
SEE ALL NEWS
Live Feed
January is School Board Appreciation Month and we asked our board members to share a little about themselves. Brian Maune is married with 6 children and enjoys family time filled with camping weekends both in and out of state. He also enjoys being outdoors for hunting and fishing recreation. One thing he's learned during COVID is that he and his wife are not blessed with stay-at-home virtual teaching skills. Those kids had to be back in school. He's very thankful for PCSSD teachers! Thank you, Briane, for your dedication to PCSSD! #pcssdproud #equityandexcellence view image
Good morning RES Parents & Guardians! Just a reminder that school is closed Monday, January 18, 2021 in celebration of the life and achievements of Dr. Martin Luther King Jr.
Joe T. Robinson Elementary School
3 days ago
January is School Board Appreciation Month and we asked our board members to share a little about themselves. Shelby Thomas, board vice president, has been married for 26 years with 4 kids, 1 son in law and 1 daughter in law. he has 1 grandson with another on the way! He enjoys playing golf whenever he can find find free time. One thing he's learned this year that he really likes to cook. During lockdown in 2020, he spent a lot of time cooking for my family. Just call him the "grill master." Thank you, Shelby, for your dedication to PCSSD! #pcssdproud #equityandexcellence view image
The governor announced Tuesday that all school employees can receive the COVID-19 vaccine starting January 18. Alex Burch with KATV Channel 7 spoke with Dr. Janice Warren about how PCSSD plans to distribute the vaccine. #pcssdproud #equityandexcellence view image
January is School Board Appreciation Month and we asked our board members to share a little about themselves. Dr. Linda Remele, board president, is married with one son, one step-son, 2 granddaughters and 5 cats. Her greatest pleasure in retirement is volunteering, especially at McPherson Women's prison, Care Channel and at Sylvan Hills Middle. One thing she's learned during COVID, is to reach out to your family and friends to keep in touch since you can't see them in person. This pandemic is hard for all people at all ages. Thank you, Dr. Remele, for your dedication to PCSSD! #pcssdproud #equityandexcellence view image
REMINDER: all student lunches are FREE through the rest of the school year. The USDA waiver allows all students to be served meals free of cost through June 30, 2021. More details can be found on our website: http://ow.ly/xmCG50D5wHH #pcssdproud #equityandexcellence view image
SEE ALL POSTS