News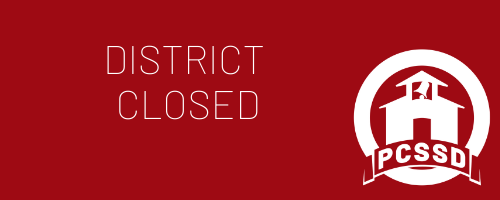 PULASKI COUNTY, Ark. -- In a press conference, Governor Hutchinson closed schools in Arkansas for on-site instruction through April 17, 2020. The Division of Elementary and Secondary Education...
SEE ALL NEWS
Live Feed
STUDENT EXPECTATIONS FOR AMI INSTRUCTION: We understand that many families may experience challenges in scheduling. The most important expectation is completing and submitting assignments as close as possible to when they are due. Teachers will offer digital face to face lessons with students 2-4 days per week. Students should make an effort to attend live instruction. Sessions will be recorded. Download suggested student expectations and AMI schedules here: https://core-docs.s3.amazonaws.com/documents/asset/uploaded_file/652084/MILLS_MIDDLE.pdf
Mills Middle
about 21 hours ago
A MESSAGE FROM YOUR PRINCIPAL Hello Mighty Mills Comets Students, I would never have imagined that our 2019-2020 school year would take a turn such as this. These last three weeks have truly been a learning curve for everyone. I am hoping and praying you and our families are all doing well. Remember your school family misses you and are here for you. As we move forward using our AMI packets, innovative technology, and teacher's creative ways to stay in contact with you, please be patient as we travel through this situation together. This is all new for everyone. We will take this opportunity as learning together to ensure learning is still taking place. You teachers and administrations are working daily just like you are by attending online professional development, meeting and planning to provide you with continuous rigorous instruction in a different format. Remember to read at least for twenty minutes a day and do not forget to record what you read. We are working on setting up face to face meetings via Google hangout in order to assist and just to see everyone smiling faces. Lastly, if no one has told you today that they love you, I do. I miss all of you very much. I want you to stay safe and healthy. Your Principal, Dr. E. Lisa Watson
Angela Nichols
about 19 hours ago
Good evening parents and guardians of Mills Middle students, As we have currently transitioned to an alternate method of instruction during this time , we want to make sure you are continuously updated and have availability of your child's academic progress. Therefore, we want to inform you that report card grades for the 3rd nine weeks will be available for view via HAC , on April 10th. If you do not have your credentials to view your child's report card , please reach out to the counselors, Mrs. Wright or Mrs.Griffin, to get this information. You may message Mrs. Wright at twright8444@pcssd.org or 501-234-5259. Mrs.Griffin can be reached at jgriffin6464@pcssd.org or 501-234-5257. Please be sure to include your child's name in the message for prompt availability of your login credentials. If you do not have internet access to view HAC, you may speak with Mrs. Wright in reference to your child's 3rd nine week's grades. Also, the 4th nine weeks is now in session. You may continue to keep track of your child's academic progress via HAC and also by joining your child's google classrooms. It's also important to note that some students may have a course change for the 4th nine weeks, that will take effect tomorrow. This change is in reference to students' wheel courses, and includes ALL 6th graders, 7th graders that are not enrolled in Keycode this semester, and 8th graders that are not enrolled in Career Development this semester. If you have any further questions or concerns please don't hesitate to reach out to our counselors. " Mrs.Tracye Wright, Counselor Mills Middle School
The Maumelle Fire Department is turning to Facebook to show students and families some of their equipment this morning! Firefighters are broadcasting at 10 a.m. and will display their state-of-the-art firetrucks, gear, and the firehouse. It is a great opportunity for students to learn about their community and those who serve and protect everyday. #pcssdproud #equityandexcellence view image

PCSSD will prepare and distribute meals all week at 20 different locations around the county. Pick up times for the meals will be 11:30am - 12:30pm. Reminder, these are only for children (18 & under) present at pick up. Full list can be found here: http://ow.ly/dP9N50z0mrm.
Don't forget, AETN (Arkansas PBS) is providing in-home learning & activities w/ PBS KIDS educational programming starting today. Sign up for educational support: http://ow.ly/aNsN50yUEIe & check out more online resources: http://ow.ly/tQeY50yUEQU #pcssdproud #equityandexcellence view image
SEE ALL POSTS