News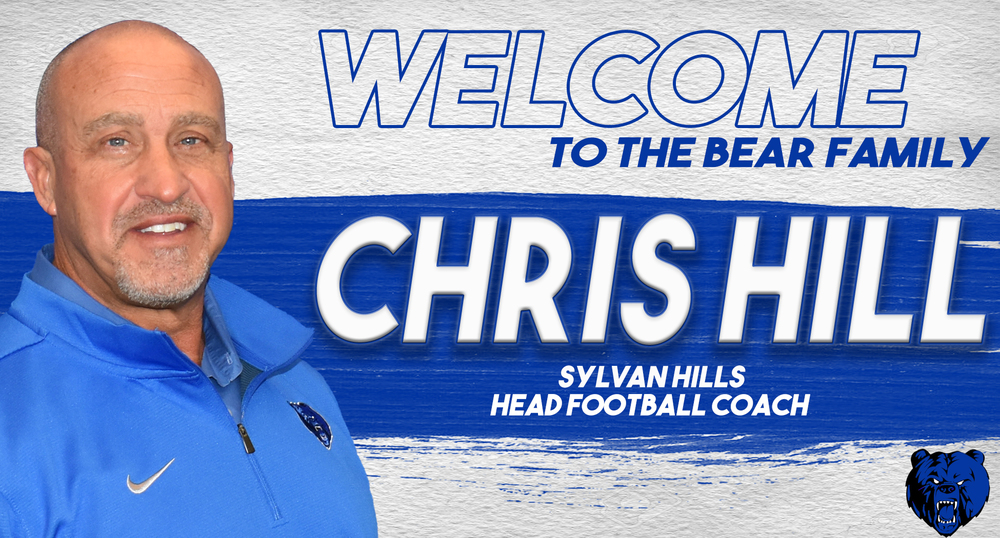 SHERWOOD, Ark. -- Sylvan Hills High School announces the hiring of Chris Hill as its new head football coach for the 2021-2022 academic year. Hall will join the Bear family effective July 1, 2020...
SEE ALL NEWS
Live Feed
STUDENT EXPECTATIONS FOR AMI INSTRUCTION: We understand that many families may experience challenges in scheduling. The most important expectation is completing and submitting assignments as close as possible to when they are due. Teachers will offer digital face to face lessons with students 2-4 days per week. Students should make an effort to attend live instruction. Sessions will be recorded. Download suggested student expectations and AMI schedules here: https://core-docs.s3.amazonaws.com/documents/asset/uploaded_file/652095/SYLVAN_HILLS_MIDDLE.pdf
Sylvan Hills Middle
about 22 hours ago

At the present time, we have no access to our building so locker access, tech assistance, access to meds...those things are not available. When the situation changes, I will notify you of the plan to address your needs.
Mike Hudgeons, Principal
about 12 hours ago
This is National Assistant Principals Week. Thank you to Sylvan Hills Middle School Assistant Principal Erikka Johnson. Ms. Johnson has three dogs and enjoys ministering through song in her free time. #pcssdproud #equityandexcellence view image
Sylvan Hills Middle
about 18 hours ago
This is National Assistant Principals Week. Thank you to Sylvan Hills Middle School Assistant Principal Marcelle Goins. Mr. Goins is married with a daughter. In his free time he enjoys playing basketball and shopping. #pcssdproud #equityandexcellence view image
Sylvan Hills Middle
about 18 hours ago

"Do the best you can with what you have"...good advice I got long ago from a mentor and a friend. I am linking our new AMI schedule here in hopes you will continue to rise to this challenge. I miss you all; hope to see you soon. https://www.pcssd.org/o/pcssd/page/ami-portal--3
Mike Hudgeons, Principal
1 day ago
How's this for a random act of kindness? SYLVAN HILLS MIDDLE principal, Mr. Hudgeons, mowed a neighbor's yard (front and back) since she was unable to do so herself. Thanks, Mr. Hudgeons for setting such a great example of being a good neighbor! #pcssdproud #equityandexcellence view image
Sylvan Hills Middle
5 days ago
SEE ALL POSTS